Lillian Rachel brings her intelligent, natural warmth to your voice over projects.
​
Born in the United Kingdom, I grew up in East Anglia and moved north to Durham before getting married and Atlantic hopping between Europe and North America, with as many side trips to far flung countries along the way.
I'm now settled in the Washington D.C. area.
​After reading thousands of hours of literature-based lessons with children, and leading a range of adult education classes, my passion for storytelling and training continues. I've taken my voice into the recording studio to bring your project to life! There's not much I love more than telling your story in the most engaging way. You get the benefits of a natural British accent (either neutral, southern, or northern), genuine
​Trans-Atlantic, or a neutral North American accent, delivered in a naturally warm and pleasant way.
Sophisticated or sassy, Corporate and collaborative, always professional, I can provide the right voice for your next project to connect with your audience.
---
Want to know more? Check out this
article
in Prince William Living or we can chat over coffee!
voiceover skills include

Audiobook
Corporate
Documentary
Narration
Commercial
​eLearning
​Drama
VoiceOver Training Includes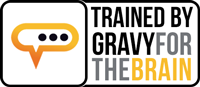 Proverbs 16:24 "Pleasant words are like a honeycomb, sweetness to the soul and health to the bones."